Seattle Sewer Repair
Inspections & Sewer Cleaning In Seattle
Sewer line repair is a messy job that is best left to professional plumbers. When your lines seem to be clogged or leaking, Green Planet Plumbing & Sewer is the team to call.
There are many things that can cause a rupture in a sewer line, but our Seattle plumbers come equipped to handle any and all of them. We are a full-service plumbing company that puts customer satisfaction and safety first. No sewer problem is too small or to big for us to handle. If you are looking for professional sewer repair in Seattle, you can count on our team of expert plumbers to get the job done for you.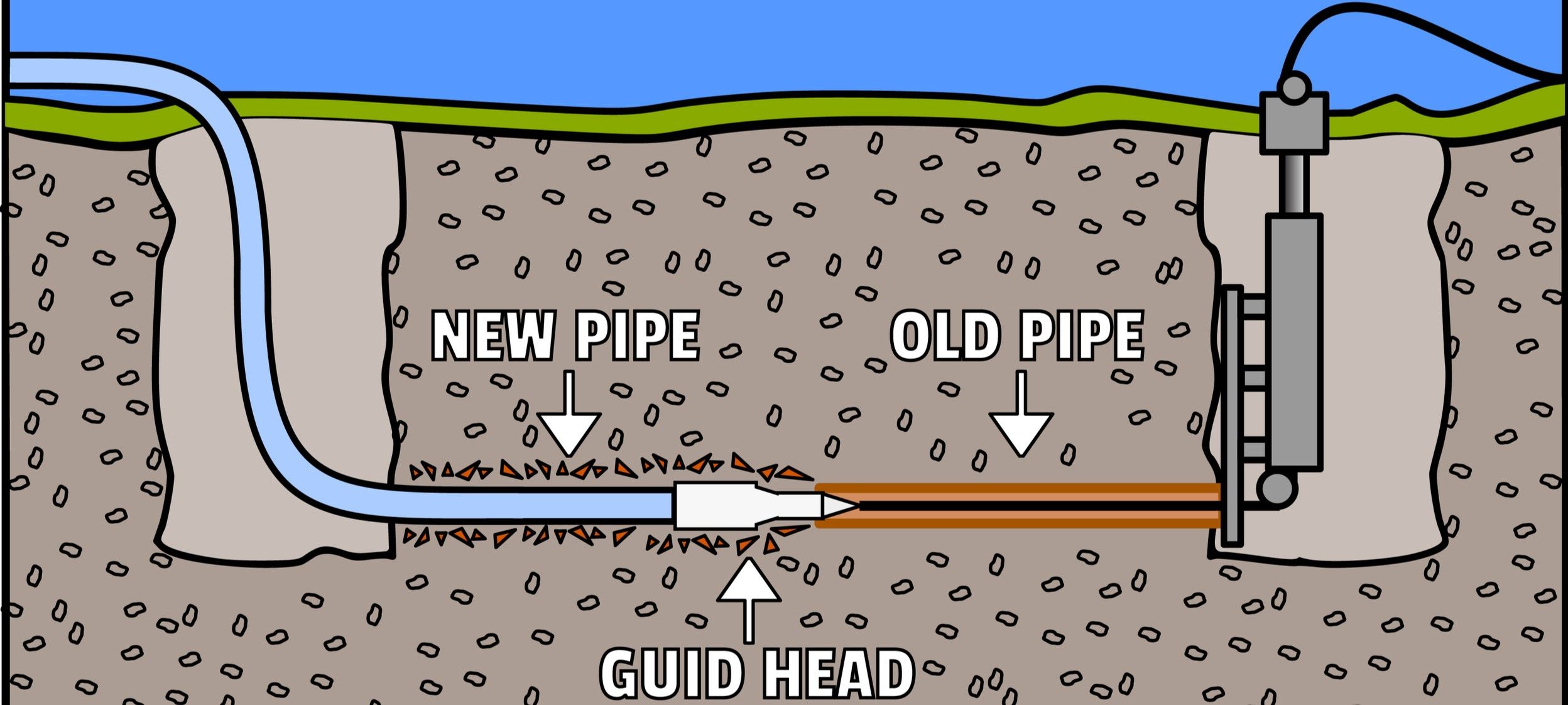 Our team of experts can handle all aspects of your home or commercial sewer line repair, including:
Call us at (206) 207-7625 to let us know how we can assist with your sewer line project.
Professional sewer line inspection services are important for detecting water leaks, and for preventing potentially costly damages that can be avoided. Our experts have years of combined experience and know exactly what to look out for when inspecting your sewer pipes. After a thorough inspection process, we can take care of cleaning, unclogging, repairing or replacing your sewer pipes. Our team uses the latest technology and equipment for all sewer inspections in order to ensure that we deliver nothing but the best. Customer services and satisfaction is our very top priority, and we go above and beyond to make sure that your sewer pipes are working to their fullest potential. This is critical for preventing the threat of contamination and corrosion to your facility's water supply. Contact us for all professional sewer line inspection services in Seattle, WA.

Seattle Sewer Cleaning Services
We offer sewer pipe cleaning services that can help to unclog any clogged sewer pipes. However, sewer pipe cleaning services are often times not enough to your sewer system completely unjammed. This is especially the case if your sewer pipes had been blocked by waste matter or a backup. During our sewer inspection services, we use snaking technology and rooter services to find the real clog and get it out of the way. It is extremely difficult for a homeowner to pin-point the root of the problem when it comes sewage block. This is the case because latest technology such as sewer cameras are necessary for a thorough and accurate inspection to take place.
Signs You Need Sewer Cleaning
1. If your toilet is overflowing - If you're experiencing backflow in your toilet, it's happening because the water pressure is so low that it reverses course and comes into your bathroom at a moment's notice.
2. If sewage is coming out of your bathtub or sink - If there's sewer water coming up into your bathroom, or dishwasher water coming up your kitchen sink then that means your sewer clog is so severe that it needs to attention of our Seattle sewer cleaning specialists.
3. Your water just won't drain - One drain that's slow means that you need drain cleaning but if all of your drains are slow then that means the sewer clog needs to be cleared so your drains can properly function.
4. Gurgle - Bubbling or gurgling sounds coming from unused plumbing appliances should always cause concern. It means that the air in your sewer line can't ventilate because of the clog and pressure is building so act swiftly.
5. Bad smells in your bathroom or basement - We're not talking about that usual smell coming from your bathroom. If it's severe, call in our sewer cleaning experts to get your home's cleanliness back.
If you're noticing any of the aforementioned signs you need sewer cleaning, clearing out the the sewer clog will likely do the trick. Our Seattle sewer repair technicians can resolve the problem quickly so that you can get back to your daily routine.
When To Call For Sewer Repair in Seattle
There are times when simple cleaning services won't do the trick and more significant repairs may be needed.
You may need sewer line repair in Seattle if you are exposed to either of the following sewer problems:
Your pipes are leaking
A root has overgrown into your pipes
The ground has shifted and caused a rupture
In these cases, you need a plumbing contractor you can call for repairs immediately. We can assist you with the problem as soon as possible. Our team of Seattle plumbers use only the latest technology, as well as high quality material and equipment to perform all sewer repairs. This is a critical component when it comes to ensuring optimal functioning as well as a preventative measure for preventing potential sewer blockages from happening.
Call Green Planet Plumbing & Sewer
With the latest in cutting-edge technology and a strong passion to help the local community, our plumbers are some of the best in the business. We know how to diagnose and troubleshoot any problem your sewer pipes may be experiencing, and we do it for affordable prices. Next time you need sewer line repair in Seattle, trust it to us and see why we've earned such a great reputation.
For Seattle sewer repair or cleaning, contact us online or call (206) 207-7625 to get started.